The high-resolution NEXTMap database provides seamless, wide-area digital elevation data and images, collected using a variety of advanced technologies, to enable accurate geospatial analyses across the globe.

The NEXTMap high-resolution database consists of:
A digital surface model (DSM) containing elevations of natural terrain features, in addition to vegetation and cultural features such as buildings.
A digital terrain model (DTM), or bare-Earth model, produced by manually editing the DSM to remove vegetation and cultural features, leaving only elevations of natural terrain features.
An orthrorectified radar image (ORI) offering a high-resolution, realistic view of topographic features like rivers and road networks, which can be produced regardless of cloud cover (unlike optical satellite imagery). This is effective for detailed feature collection.
Key features and benefits:
Current terrain data, updated continuously, allowing more accurate cross-border geospatial analyses.
Void-filled to eliminate gaps and interpolated data, allowing users to plan across large areas without worrying about seam lines or random errors.
Intermap's IFSAR sensors penetrate clouds, smoke, and haze to produce sharp, cloud-free, highly detailed images in all weather conditions.
Available in two versions:

Hydro-enforced, ideal for water resource and floodplain management applications.
Ortho-ready, ideal for orthorectification of optical images.
See the accuracy for yourself: Grab the sliding bar in the image below, and move left or right to view the NEXTMap difference.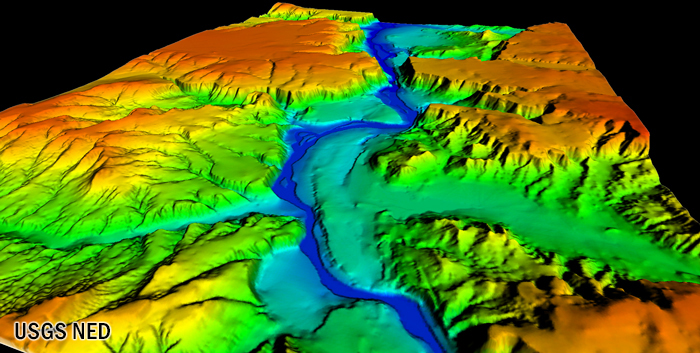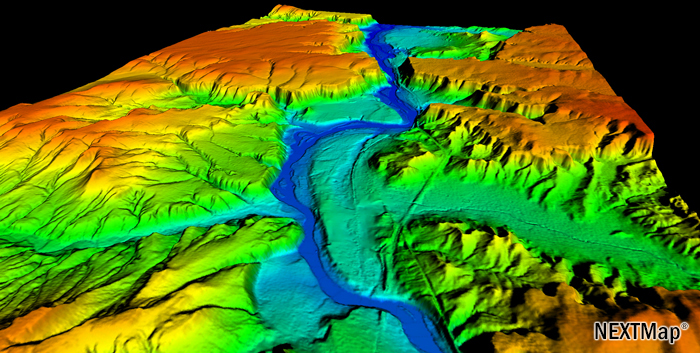 NEXTMap is ideal for in-depth planning purposes that require thorough attention to detail. Uses include, but are not limited to:
Base, topographic, and geological mapping
Flood modeling
Watershed analysis
Emergency response
Land cover classification
Forestry applications
Natural resource conservation
Environmental risk analysis
Infrastructure planning
Image orthorectification
Contour generation
Unlock Your Solution's Full Potential, No Experience Required
NEXTMap provides a foundation data layer for our Web-based software applications, allowing both GIS professionals and novice users alike to easily perform complex analysis of elevation data.

NEXTMap is available for license via Web Service or via Intermap's cloud-based WebStore™.