Download Free GIS Data Samples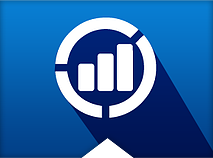 The high-resolution NEXTMap DSM, DTM and ORI is available for you to try in your GIS application — for free.
Use the free GIS data samples in a variety of software packages provided by ESRI, ERDAS, MapInfo, ER Mapper, ENVI, PCI Geomatica, Autodesk, and Global Mapper.
Our high-resolution sample data for Colorado is available in the following formats: bil/hdr, ERDAS Img, GeoTIFF, ArcGrid, ASCII xyz.
If you are not familiar with these software packages, please contact your GIS department for assistance before downloading NEXTMap sample data.

In order to receive Intermap's free sample data, in addition to completing the form, you must read and accept Intermap's Demonstration Use License Agreement.