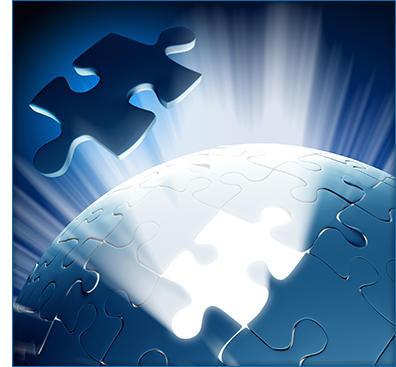 A GIS degree is technical and often attracts like-minded people. Schools do a great job of teaching those aspects of GIS including giving practical experience in GIS software applications like ESRI's ArcGIS. However there are a lot of skills critical to a successful career in GIS that are not taught during the degree program, and that is what this blog series is designed to address.
Critical GIS Skill #5: Broaden your circle of influence
Have you ever noticed that most people at work associate with those in their own profession or at least those they work with on a regular basis? In other words, they surround themselves with like-minded people. Those who think like them, talk like them, and know roughly the same information about their agency or organization. GIS professionals have lunch and associate with other GIS professionals. It's natural since they have roughly the same interests and backgrounds, but this will not help your career.
Circle of Influence: For the purpose of this article, we will use the following definition. "Your circle of influence are those people at work and in your industry who know you and/or your work." It's the people you have a relationship with or influence with. A critical skill you need to advance your GIS career is to broaden your circle of influence.
Broaden Your Circle of Influence: Broadening your circle does not have to be hard or awkward. It can be fun and entertaining. Here are some steps you can take to grow your influence and grow your GIS career.