Intermap accelerates analysis and generation of dataset through a unique combination of automation and artificial intelligence.
Key features and benefits:
Powerful automation engine

that scales to petabytes of data over a distributed computing environment

Configurable workflows in a unified environment save thousands of hours in man time
Proven experience with over 20 petabytes of data and hundreds of millions of km2
Artificial intelligence provides complex analysis and prediction of data and outcomes
Consistent results and high volume production that would otherwise be impractical
Streamline your workflows with CAPE
Intermap's Configurable Automation Processing Engine (CAPE) system enables the implementation of complex systems into a fully automated environment. Used internally as the backbone for Intermap's own data processing, CAPE is a mature, high performance automation solution that has already saved hundreds of thousands of man-hours. For workflows believed to be inherently manual, artificial intelligence may allow for automated quality and performance previously though impossible.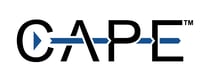 Intermap's Configurable
Automation Processing Engine

Advance your knowledge with geospatial AI
Artificial intelligence has been leveraged in Intermap's elevation classification and editing, but the future applications for this capability are endless. It has already been proven to categorically identify land cover types such as bare earth, vegetation, water, and cultural features, and AI may provide a fundamental paradigm shift in your once-manual process flow.

Countless applications including:
Bare earth DEM editing
Full workflow processing
Land cover classification