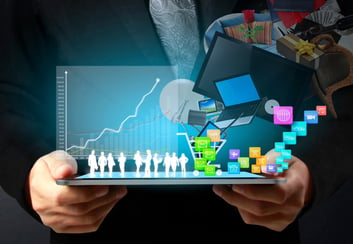 Do you sometimes feel out of control with all the requests for spatial data from different departments? Problems are created for GIS personnel when spatial data is ordered and managed on a project by project basis. This occurs primarily because funding for a project has a beginning and end, and each project has its own set of requirements. But with this strategy, a unique set of challenges occur which includes:
Data Gaps: The project mentality creates data gaps in your territory whether it be a city, county, state, province, or country. Perform an assessment of your area of responsibility at least yearly and determine where you have gaps to fill before a project requires it.

Erratic Results: The project mentality also creates a patchwork of data with different requirements. This strategy makes it hard to manage spatial data and can produce erratic results for future projects that cross multiple datasets. By understanding agency needs, you can purchase a more homogeneous dataset that meet both current and future needs.
Outdated Data: Assess the age of your data. Is it appropriate for your long term needs? Do you have data for areas that have dramatically changed or grown that need updating? Plan for updates in your yearly budgets so your spatial data remains current.
As a GIS professional, you are in a unique position to add great value to your agency by getting control of your data. Here are a few suggestions to get started:
Think Strategically: At least yearly, review your territory and assess the following:

Gaps: Are there gaps in my data that need filling? If so, identify current and future needs and fill them now rather than waiting for the demands of a project.
Updates: Are there areas that need updating with either more accurate data or up-to-date data.
Communication: How can I more effectively communicate what spatial data is available to everyone who may need it?
Sharing Data: How can I more effectively share my data? Research the software needs of your agency to ensure personnel are getting the most from your data.

Yearly Planning Meetings: Insert yourself into yearly planning meetings for each department within your agency that needs your data. The more you are aware of future needs, the more you can meet them before it becomes an urgent issue. Also, being involved in those meetings allows you to provide input and recommendations that can save the agency money and resources.
If you are tired of dealing with these types of problems, then it's time to get control of your data and become even more influential within your agency.