In a recent article for GISCafe, Matt Sheehan asks the question, "GIS Has Changed, Have You?" It's a great question to ponder. It's often our antiquated thinking that holds us back from leveraging new technology to our advantage.
Over the last 5 years, we have seen dramatic changes in technology and the GIS industry as a whole. In the article, Mr. Sheehan talks about 4 ways to better use GIS which includes:
From desktop GIS to cloud and mobile GIS.
Super flexible web GIS applications.
From map making to business problem solving.
Access, awareness, analytics.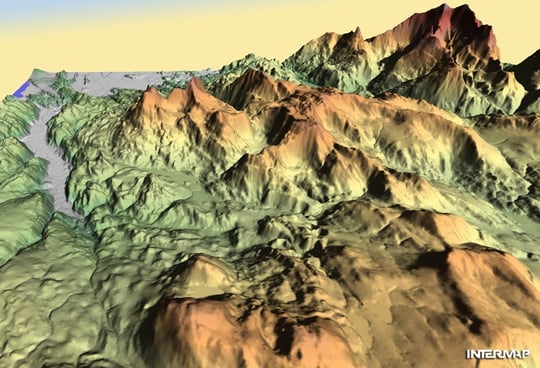 It is the last two strategies that I want to elaborate further on. You see, GIS is now being viewed by government and corporate leaders as a business intelligence tool. A tool that can solve common problems with efficiency. A tool that's not just for the geospatial engineers anymore, but the business analyst and even the front line personnel. That is a far cry from GIS being used as a straight mapping tool. In fact, I would say that's a paradigm shift which is accelerating the advancement of GIS in the minds of business and government leaders.
The question is: Has your thinking of GIS changed? Are you still trapped in the mapping paradigm? Analytics and other business intelligence tools are playing critical roles in the evolution of GIS technology. Here are a few ways to leverage technology to break out of your GIS rut:
Share, Share, Share: Cloud-based applications have made it easier than ever to visualize and share your findings. Freely share your results and you will reap the rewards by tapping into the minds of the masses. This action will cause more questions to be asked which will lead to deeper insight and understanding.
Experiment: Analytics within GIS data are designed to be tweaked and evolve. The process of creating analytics for your data can help you think through your reasoning and fine tune your processes. This in turn will lead to better results. Don't be afraid to experiment with your data to find trends, see patterns and discover causes.
Ask Different Questions: Visually seeing your results can help you ask different questions, better questions. Questions that lead to deeper insight and discoveries. Don't be afraid to question your results and look for deeper answers by asking different questions. Analysis of your data should evolve, never be content with your answer - never stop asking different questions.
Think Strategic: Step out of your project bubble and ask yourself, "What are the goals for my agency or department? How can I use my data more strategically? Who else could benefit from the data? and How can I use the data to achieve more agency goals?"
GIS is changing and evolving, why not change with it.