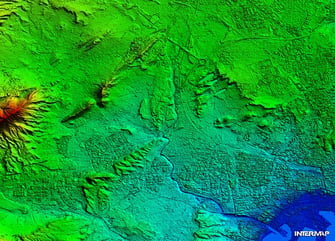 An old African proverb says – "It takes a village to raise a child" meaning the community and family are intimately tied together. Because of this, many community leaders have switched to a values-based planning process with strong community input. In this article, we want to discuss how data and technology are enhancing this critical interaction between family and the community. Technology is making it easier than ever for community leaders to tell the story of how a community will evolve and grow over time.

Common Community Challenges: Most communities face similar challenges which include: population growth, community health, education, land management, affordable housing and housing capacity, infrastructure maintenance and growth, economic diversification, and building strong, vibrant neighborhoods. In the past, these challenges have been compounded with poor communication tools and antiquated communication systems. Communities are learning to leverage technology to overcome these challenges. Elevation data as part of 3D modeling along with other datasets are strong components of community planning.

Community Engagement: The old communication and delivery methods of community plans in three ring binders and community meetings are making way to online technology including video, feedback technologies, and 3D modeling software applications. The internet allows community leaders to quickly and visually reach more people in the community. Technology also makes it easier to receive feedback from more of the community and win approval of community development projects. Community involvement and engagement are key success factors to community planning projects.

Digital Elevation Models: Humans are very visual creatures, therefore online 3D digital elevation models is a great technology to allow planners to graphically demonstrate the final outcome of a community project. Web GIS takes the uncertainty and guess work out of community planning projects, and elevation data is a critical component of the basemap.

Community planning tools has come a long way over the last 5 years due to advances in GIS and online technologies. Community leaders now have tools to quickly and effectively share their vision and engage with internal constituents, key stakeholders & the general public for feedback.