A GIS degree is technical and often attracts like-minded people. Schools do a great job of teaching many aspects of GIS including giving practical experience in GIS software applications like ESRI's ArcGIS. However, there are many skills critical to a career in GIS that are not taught during the degree program, and that is what this blog series is designed to address.
According to a report by the Jenkins Group, 42% of college graduates never read another book after college. If you are going to have a long career in the GIS field, you cannot afford to be one of the 42%. Too many people stop learning after they graduate from college. They have the perception that they now have the knowledge to succeed. That is far from the truth. Your degree is just the beginning of your career education and growth – there is so much more.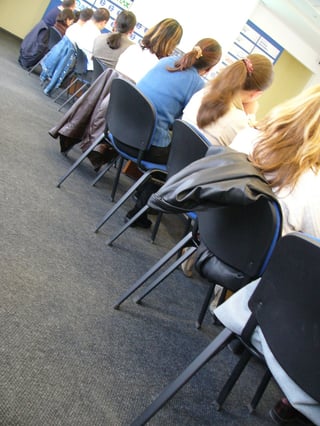 You should take responsibility for your career growth and know that advancing your career will be a continuous process. It will take time, effort, and discipline. However, in the end, it will be worth it. Here are steps you can take to accelerate your career growth leading to a long and prosperous career in GIS:
Daily Time Commitment: Set aside a minimum of 30 minutes to 1 hour each day for learning and growth. This can include attending seminars, listening to webinars, reading books, articles and blog posts, catching up on industry news and trends, and listening to electronic books and podcasts while commuting. Make a daily habit out of continuous learning and growth.
Budget: Set aside a monthly budget for your career education and growth. Don't expect your agency, department, or company to pay for your education. Setting aside a budget will make it easier to pay for seminars and other more expensive educational endeavors.
Mentor: Leverage the internet and your social network to connect to someone you admire in the geospatial industry. Reach out to them and let them know that you have admired their career, and ask if they would be interested in answering your career questions. If they say they don't have time, find someone who does. Most people are flattered by this approach and are often more than happy to help.
Begin applying these steps and watch your career accelerate. Stay tuned for more critical skills your GIS degree didn't teach you. Add your thoughts and ideas about what you wished you learned in college getting your GIS degree.