My last two blog series focused on critical skills #1 and #2. This week, I continue my series focusing on critical skill #3 – Understanding priorities and the most critical times.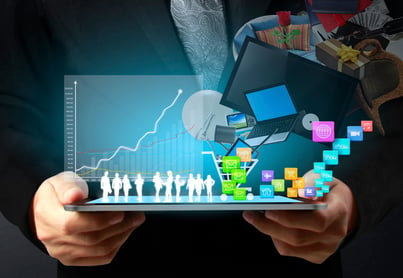 Critical Skill #3: Understanding Priorities and the Most Critical Times
What do you do when you first get into work? Do you stop by the coffee machine and chat with your colleagues? Do you turn on your computer and check your personal email or your favorite social media site? Do you answer emails that have cropped up overnight? Do you dig-in right where you left off yesterday? Have you ever gone through your day wondering what you accomplished that day? There are critical times in our day, week, month, and year that can mean the difference between success and failure. It can mean the difference between moving up or moving out of your current agency or position.
The most critical time of the year:
We often think of our lives in terms of years. You may be 35 years old, or you may have 10 years of professional GIS experience. The end of each year, is often when we reflect and set goals for the upcoming year. Unless you happen to be reading this at the end of the year, the most critical time is now. You don't have to wait until the end, the remaining, or the following year to set your goals. It is important to have a long range plan for a successful GIS career and to set aside time right now to determine where you want your career to be for the remainder of this year and beyond. Do you want to work towards an advanced degree? Would a certificate or advanced training in ArcGIS be of value? Would you like to attend one of the yearly industry conferences? Would you like to become involved in your local chapter of URISA? If you don't have written career goals for this year, then let's start now and make this a career changing year.
The most critical time of the month:
Review your career's perspective at the end of each month. Did you attain your most critical goals? If so, take a moment and congratulate yourself - celebrate. Make this a fun experience. If not, what roadblocks prevented you from attaining them? What can you do different next month to minimize obstacles and roadblocks to assure attainment of your goals? Then set goals for next month based on your career goals and priorities for the year. To be successful, your monthly goals should be in alignment with your yearly goals

The most critical time of the week:
At the end of each week, review and ask yourself the same questions as above…"Did you attain your most critical goals?" Again celebrate if you achieved your goals, and if you did not, evaluate why. It's hard to hit a target that you haven't set, therefore, having yearly, monthly and weekly goals are critical to advancing your GIS career.
The most critical time of the day:
The first 30 minutes of your work day is your most critical time, you can well be on your way to great accomplishments, as it sets the stage for the rest of your day. Waste this time and you will probably end up wasting most of your day. In the morning, as a GIS professional, it is important to identify 1 or 2 things you need to accomplish each day in order to reach your goals. Keep those priorities in front of you throughout the day and, do not allow distractions to derail you from achieving your daily priorities.
Begin applying these steps and watch your career accelerate. Stay tuned for more critical skills your GIS degree didn't teach you.
Add your thoughts and ideas below for the critical skills you believe your degree didn't teach you.
Here are links to articles of other critical GIS skills from this series.