GIS professionals are often the last to know what's going on in their agency. They are frequently given projects after strategic planning meetings are held. But as a GIS professional, you are in a great position to add value to your agency before projects are assigned. Here are some strategies for adding more value to your agency.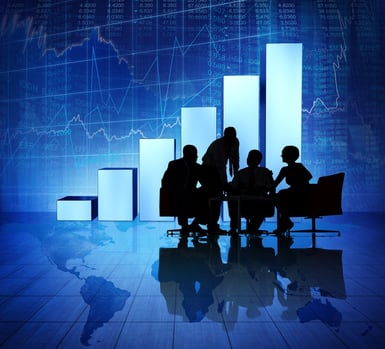 Strategic Planning: Request to be invited to all strategic planning sessions. It's a great way to meet key agency leaders and understand their needs, direction of the agency, and upcoming projects. Add your input as appropriate and schedule additional time with key leaders to better understand their needs. Strategic planning sessions are a fantastic way to add value to the agency.
Make Lunch Productive: Lunches are great times to connect with others in the agency. Make a commitment to at least bi-monthly take someone new to lunch. Take the time to get to know them personally before rushing into business discussions.
Where did they grow up? Where did they go to school? How did they get their start with the agency? What are their favorite foods? What are their favorite restaurants? What are their favorite vacation spots? What are their favorite places around town? What are their hobbies? Are they married? Do they have children? If so, what ages? etc. Start with those you interact with regularly, then branch out to those in other departments in the agency. Leverage your lunch for connecting with others. It will make your life richer and will go a long way in building trust and adding value to the agency.
Data Management: At least 1-2 times per year, review the geospatial data you have for age, completeness and ability to meet future needs. If there are gaps in the data, fill them. If there was new data acquired, make sure everyone has access to it and is aware of it. Touch base with key users to ensure everyone has access to data when they need it. Schedule periodic training to ensure everyone knows how to use the data. Elicit feedback on how you can improve your geospatial services.
Sharing Data: Put your geospatial data online and create a web service that allows departments within your agency to access the data 24/7. Then train everyone on how to access the data. Connect with your users periodically and discuss future needs and improving access. Automate feedback and requests and link them to your Outlook or other email program. This provides an efficient communication flow and the ability to track and follow up with requests. The goal is to keep the data secure while providing easy 24/7 access.
Follow these strategies to better understand agency needs, troubleshoot potential issues before they occur, and provide optimum service that adds value to your position and the agency as a whole. What are some other strategies you have used to help you agency? Add your thoughts below.