The U.S. Department of Transportation released September 1, the open data platform U.S. National Transit Map. It leverages a geospatial database containing information from nearly 270 transit agencies. Anthony Foxx, the Secretary of Transportation, blogged - "Measuring connectivity starts with having good data about where America's transit connects – where transit stops are, how frequent transit service is, and where transit routes go."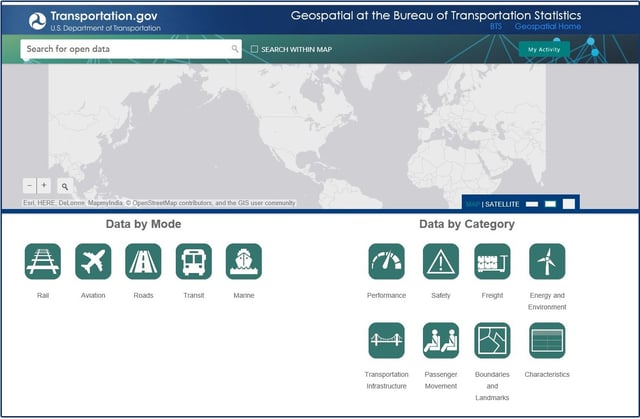 The maps identify participating transit agencies and provide open, machine-readable data about transit stops, routes, and schedules according to the press release. Additional subject areas you can research include airlines and airports, congestion, connectivity, economics and finance, freight data and statistics, general, and geospatial information which includes the geospatial portal, mapping applications, and reference maps.
The U.S. Department of Transportation is not only leveraging geospatial data for the building of the infrastructure but also in communicating its vision, charting its progress and by making the data freely available for other agencies and private organizations to utilize. What are some unusual ways you are using your spatial data? Add your comments below.