UAVs Today: Where Are They?
The commercial unmanned aerial vehicle (UAV) market is growing so quickly it's hard to keep up with what's trending. Within the last decade, we are seeing UAV technology becoming integrated into all kinds of industries. UAV sizes range from ones that you can fit in your pocket, to snap the perfect adventure photo, to drones the size of small aircrafts used for military operations and surveying. There are some well-known uses of UAV technology, such as military operations, law enforcement and package delivery, but other uses include agriculture crop surveying, film making, recording concerts, search and rescue, and humanitarian aid efforts.
The increasing demand in the UAV market is starting to raise concerns about their use across these different areas. As with any automation technology, there are concerns regarding the decision-making capabilities and safety aspects of UAVs. When it's out delivering a package to your home or flying over crowds at a concert, how much trust do we put into UAV technology to make sure that it's not going to crash into people or damage property? With regulations and operational standards still under review and in development, this trust remains quite low.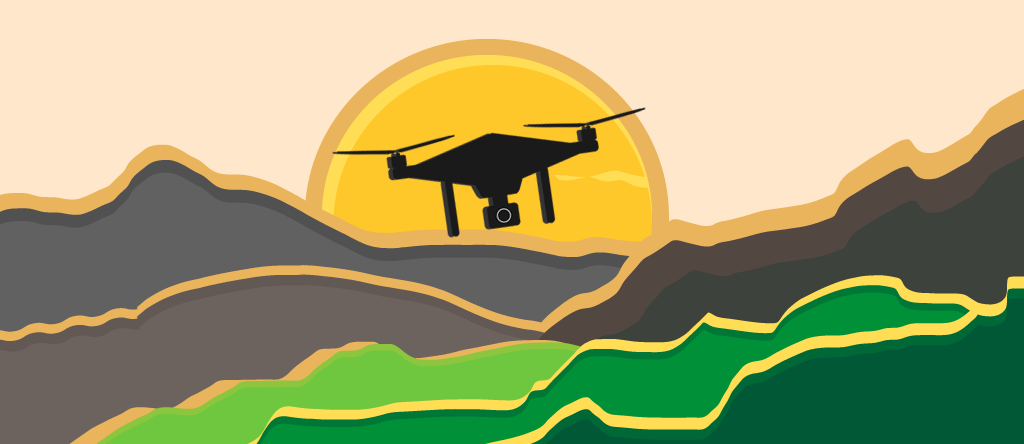 UAV Capabilities
When assessing the safety of UAV operations, it is important to know the capabilities of UAVs. There are two key types of UAVs: visual line of sight (VLOS) and beyond visual line of sight (BVLOS).
VLOS UAVs always remain visible to the operator and fly a short radius from the base, whereas BVLOS UAVs can fly long distances and out of sight from the base. BVLOS UAVs are the most concerning, because when it leaves your sight, you are relying on the technology to carry out the operation on its own. But this type of UAV is proving to be the most versatile in all industries due to the wide range of tasks that can be performed.
For example, search and rescue efforts benefit from BVLOS UAVs, because it allows access to remote areas where travel by ground is limited. They can also fly into high risk situations, such as flooded areas and harsh weather conditions, without putting rescue teams in danger. The surveying benefits alone make flying BVLOS worth the investment; imagine all the data that can be collected about crops and utility lines with long distance UAVs. They are capable of performing tasks that would cost more and take longer to complete manually.
Despite these concerns about UAV use, the technology continues to gain popularity. Efforts are being made to improve the safety technology on-board UAVs and provide next-generation tactical and strategic information.
In the next article, we will discuss in detail the technical challenges the UAV industry is facing today.
We at Intermap Technologies® are passionate about geospatial technology and applications. We work with numerous industries, including the UAV industry, to provide location-based solutions. This blog series will highlight how geomatics plays an important role in UAV operations.