Nearly all properties have at least some risk of flooding. Intermap helps you assess flood risk for entire communities or for a single address.
Using our powerful NEXTMap® Foundation Data, we evaluate the different types of flood – coastal, riverine, and surface – and put them into context. We deliver risk segmentation and rating information that differentiates the varying risks from the riverside to the mountainside.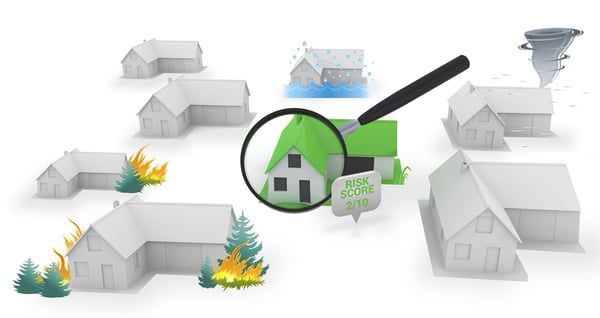 Configurable Risk Scoring
Intermap offers this technology through its InsitePro™ product. InsightPro is a cloud-based software solution that brings together all the necessary data and analytics for underwriting natural catastrophe risk, anywhere in the world. With InsightPro's configurable risk scoring, underwriters can now have risk assessments for any natural peril based on their company's overall strategy, using logic they trust and the best available elevation data.