18 May, 2017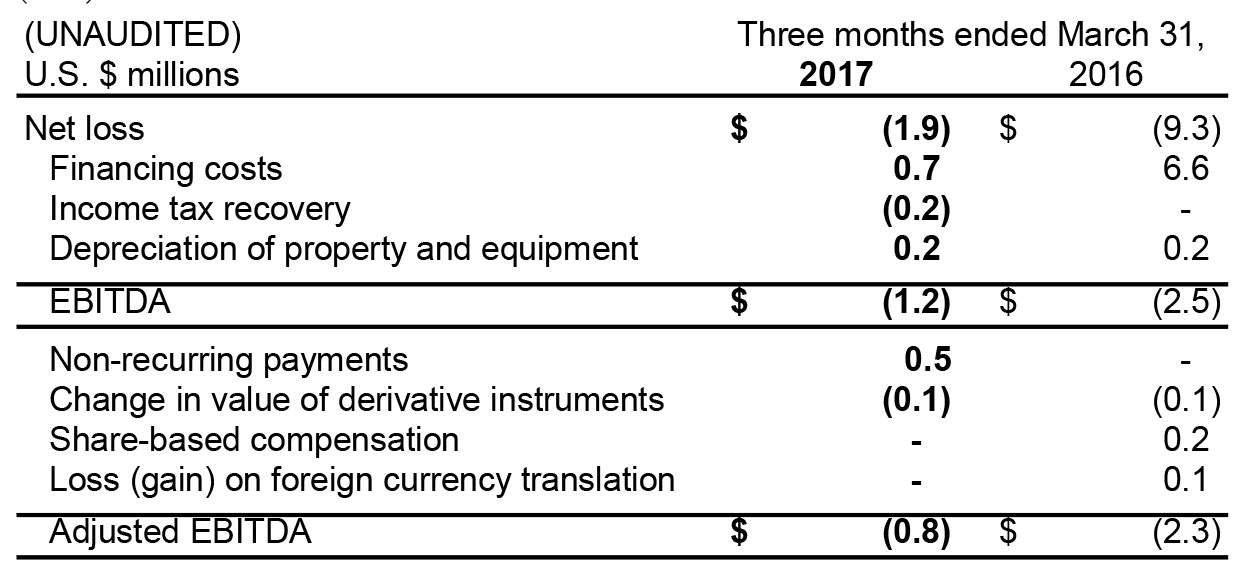 CALGARY, May 17, 2017 — Intermap (TSX: IMP), (ITMSF:BB), held its annual shareholders meeting on May 16, 2017, at the Fairmont Palliser Hotel in Calgary, Alberta. A total of 102,521,151 common shares, representing 63.50% of the common shares outstanding were represented in person or by proxy.Below are the results of the matters that were voted on by shareholders:
Election of Directors
Intermap's four director nominees were elected:
| | | |
| --- | --- | --- |
| Nominee | Votes For (percent) | Votes Withheld (percent) |
| Patrick A. Blott | 99.13% | 0.87% |
| Andrew P. Hines | 99.19% | 0.81% |
| Michael R. Zapata | 99.15% | 0.85% |
| Philippe Frappier | 98.95% | 1.05% |
Appointment of Auditors
The re-appointment of KPMG LLP as auditors was approved.
| | |
| --- | --- |
| Votes For (percent) | Votes Withheld (percent) |
| 95.07% | 4.93% |
Amendment of Articles
The amendment of the articles to consolidate Intermap's common shares was approved.
| | |
| --- | --- |
| Votes For (percent) | Votes Against (percent) |
| 86.90% | 13.10% |
Approval of Unallocated Options
The unallocated options under Intermap's stock option plan were approved.
| | |
| --- | --- |
| Votes For (percent) | Votes Against (percent) |
| 85.51% | 14.49% |
Amendment of Stock Option Plan
The amendment of Intermap's stock option plan to remove the restriction on the number of options that can be granted to non-employee directors was approved.
| | |
| --- | --- |
| Votes For (percent) | Votes Against (percent) |
| 84.86% | 15.14% |
The ordinary resolution to amend the Corporation's outstanding warrants, as described in the Information Circular, was withdrawn.
About Intermap Technologies
Headquartered in Denver, Colorado, Intermap (www.intermap.com) is an industry leader in geospatial intelligence solutions. These geospatial solutions can be used in a wide range of applications including, but not limited to, location-based information, risk assessment, geographic information systems, engineering, utilities, global positioning systems maps, oil and gas, renewable energy, hydrology, environmental planning, land management, wireless communications, transportation, advertising, and 3D visualization. Intermap has three core sources of revenue: data acquisition and collection, value-added data products and services and commercial applications and solutions, and software solutions and services. The Company is a world leader in data fusion, analytics, and orthorectification, and has decades of experience aggregating data derived from a number of different sensor technologies and data sources. For more information please visit www.intermap.com.
Register for Intermap News Alerts
Intermap Reader Advisory
Certain information provided in this news release constitutes forward-looking statements, including the Company's strategic goal and revenue generating activities. The words "anticipate", "expect", "project", "estimate", "forecast" and similar expressions are intended to identify such forward-looking statements. Although Intermap believes that these statements are based on information and assumptions which are current, reasonable and complete, these statements are necessarily subject to a variety of known and unknown risks and uncertainties. You can find a discussion of such risks and uncertainties in our Annual Information Form and other securities filings. While the Company makes these forward-looking statements in good faith, should one or more of these risks or uncertainties materialize, or should underlying assumptions prove incorrect, actual results may vary significantly from those expected. Accordingly, no assurances can be given that any of the events anticipated by the forward-looking statements will transpire or occur, or if any of them do so, what benefits that the Company will derive therefrom. All subsequent forward-looking statements, whether written or oral, attributable to Intermap or persons acting on its behalf are expressly qualified in their entirety by these cautionary statements. The forward-looking statements contained in this news release are made as at the date of this news release and the Company does not undertake any obligation to update publicly or to revise any of the forward-looking statements made herein, whether as a result of new information, future events or otherwise, except as may be required by applicable securities law.
For more information, please contact Intermap Technologies:
Jennifer Bakken
Senior Vice President of Finance
+1 (303) 708-0955