Fundamental to Intermap's innovative products and services is our proprietary Orion Platform.
The Orion Platform is the industry's first software-driven spatial data platform that enables an organization to manage its entire spatial data infrastructure from one unified control point.

As businesses and governments increasingly recognize the importance of spatial data, they face a common challenge: The cost and complexity of geospatial technology – and the ability to manage it – is often out of reach. The Orion Platform solves this problem by seamlessly hosting and delivering any fused geospatial dataset and associated analytics, ensuring a more concise understanding and consistent management of the information needed to make decisions on operational planning, resource management, weather related risks, urban development, and much more.

The Orion Platform provides an integrated stage upon which customized and scalable geospatial solutions are delivered. It allows customers to choose the products and services that are right for them based on their scope, budget, and timeline.

How is the Orion Platform unique?
Instant delivery of Intermap software applications with NEXTMap® data anywhere in the world.
Works with every type of geospatial data and converts it into a common format.
Presents different types of data in a consistent and easily managed manner.
Provides a common programming interface so that existing GIS software applications have a standard approach to access and manipulate data to quickly derive the necessary answers.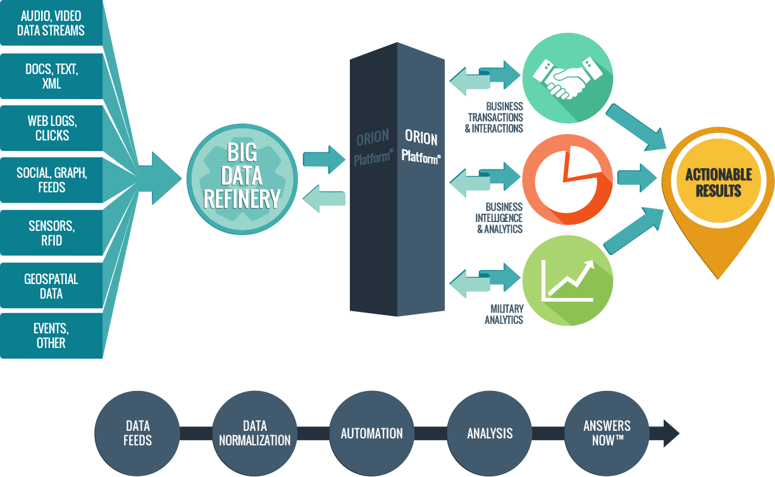 The Orion Platform features the following integrated layers: