NEXTMap World 30 offers the most comprehensive digital surface models (DSMs) available for the entire U.S., China, India, Russia, South America, Africa, the Middle East, the Asia Pacific region, and the polar ice caps.
Using advanced proprietary technology, World 30 fills the voids and corrects the errors inherent in the standard data available from resources such as the ASTER GDEM. The result is the highest quality global DSM available.
Key features and benefits:
Unparalleled accuracy. For planning done right the first time, a combination of the world's most advanced technologies provides the most detailed and current elevations across the globe.
Total coverage. With 100% comprehensive inclusion of the Earth's entire 150 million square kilometers — more than any other product currently available — you'll never have to worry about your area being unavailable.
Frequent updates. World 30 is automatically enhanced with the latest elevation data, ensuring you'll always have the most accurate information available to make decisions and find solutions.
Extensive flexibility. Perfect for a diverse range of applications across many industries including, but not limited to:



Agriculture
Telecommunication
Energy
Risk planning
Water management
Defense
Military
Government services
See the accuracy for yourself: Grab the sliding bar and move left or right to view the World 30 difference.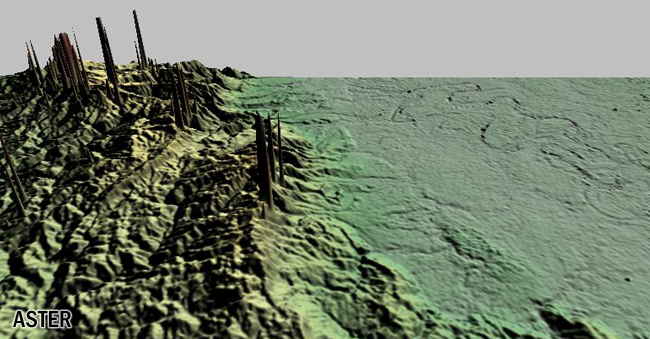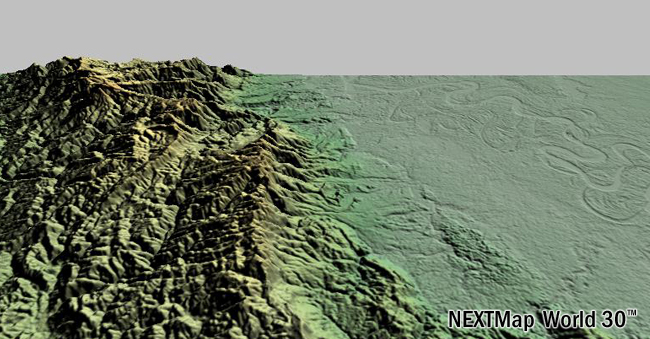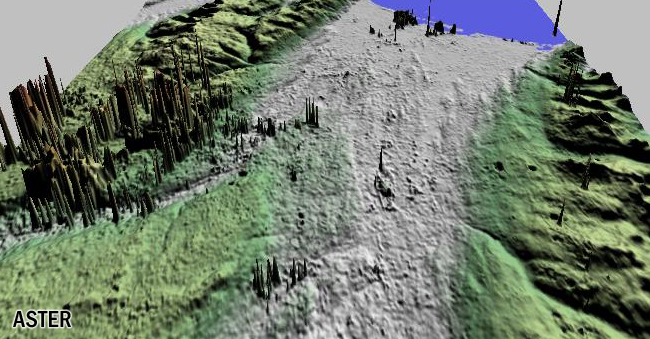 ASTER digital elevation model (left) compared to NEXTMap World 30.
Unlock Your Solution's Full Potential, No Experience Required
World 30 provides a foundation data layer for our Web-based software applications, allowing both GIS professionals and novice users alike to easily perform complex analysis of elevation data.

World 30 is available for license via Web Service or via Intermap's cloud-based WebStore™.