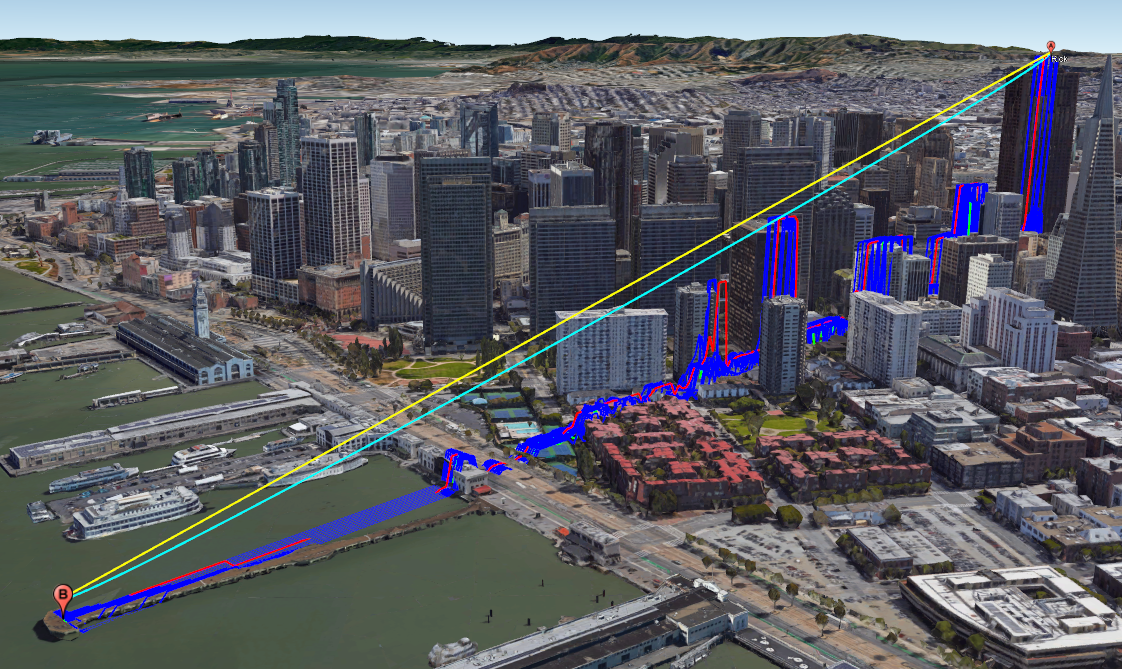 Using Intermap's Link Planning API or web-based application, customers can leverage the best available NEXTMap® datasets to assess their point-to-point microwave and millimeter wave wireless products. This includes subscription access to NEXTMap One™ datasets, which provides rich features and incredible spatial detail in a seamless global database.
Key features and benefits:
Global Coverage – Link Planning is available for all countries and locations worldwide
Enhanced Spatial Detail – Details such as building models add to the spatial detail and reliability of link profiles.
Web-based Application – All data is hosted in the cloud ensuring availability on all devices
Subscription Model – Pay only for the data you need for the link profiles you use
RF Calculation – Includes propagation loss calculation customized to your propagation models, hardware, frequency, and environment
Unprecedented Elevation Foundation
Intermap's NEXTMap One™ elevation data set provides a unique foundation for link planning. It includes spatially rich features such as buildings, flattened roads, and natural terrain. It is available globally and is ready for use in your network planning.
Online Services
Intermap's Link Planning application is a cloud-based API and web-based application. Control is in your hands for antenna frequency, location, and height allowing you to optimize your decision making and find clean sight lines. The online access and instant feedback takes the data management out of your hands and allows your focus to be on finding the right hardware and location for your customers.