Intermap's suite of observation products provide an ideal remote sensing package for your patrol and monitoring needs. Our collection platform, which has been deployed in more than 40 countries, can be deployed on demand and gives you intelligence regardless of weather conditions or time of day.
Night or Day, Cloudy or Not
Intermap's X-band, orthorectified imagery provides cloud-free observations at up to 25-cm resolution − day or night, regardless of the weather − and provides high-accuracy digital elevation digital elevation models (DEMs).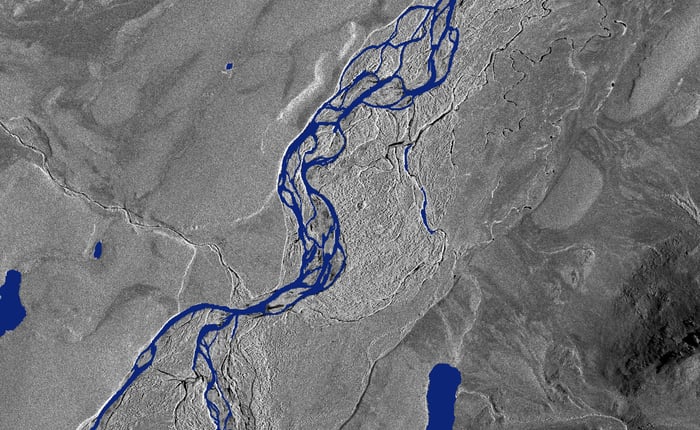 X-Band Imagery
Up to date intelligence utilizing change detection
Intermap's P-band, orthorectified imagery goes beyond just cloud free ... now you can easily see man-made features above − and below − the tree canopy.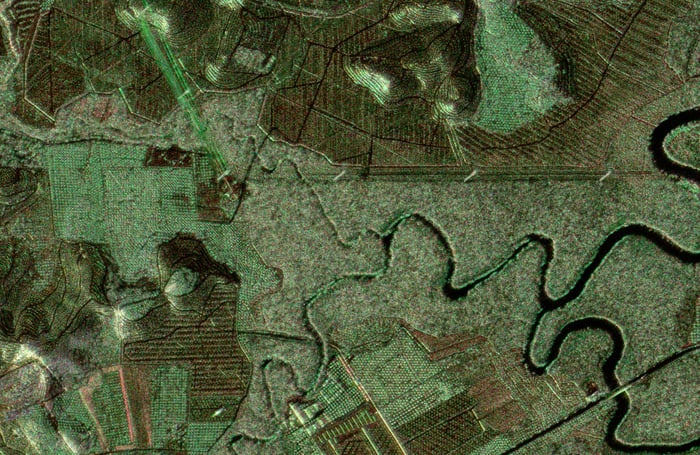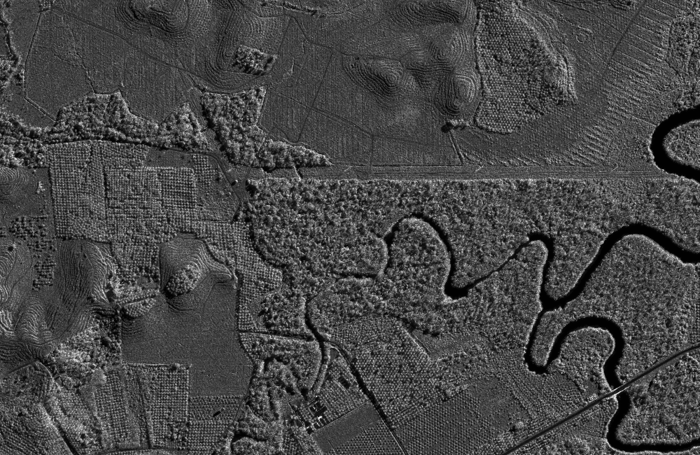 P-Band Imagery
Easily See Man-Made Objects and Features Beneath the Tree Canopy
Using both X- and P-bands, Intermap's powerful change detection analytics give you a better picture of what you otherwise might miss. In this example, movement of cars can be seen around buildings and behind trees in vegetated urban area (showing new objects in red and removed objects in blue).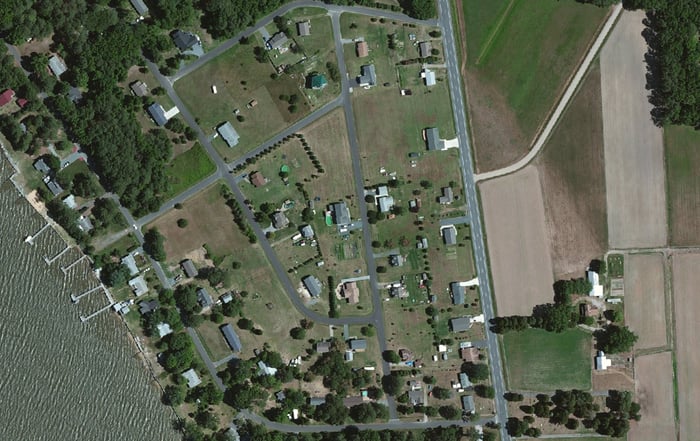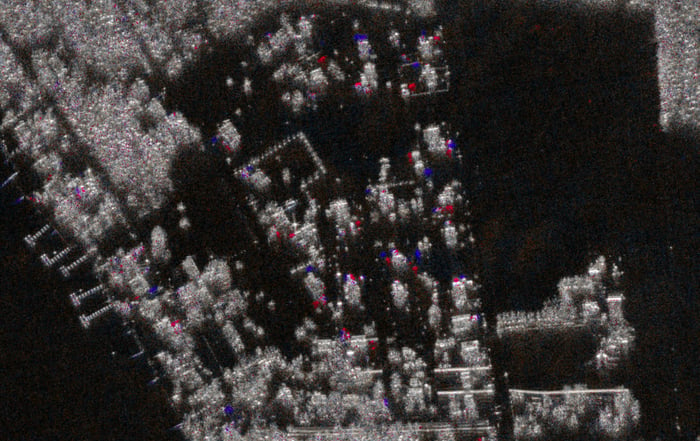 Change Detection