20 Jul, 2018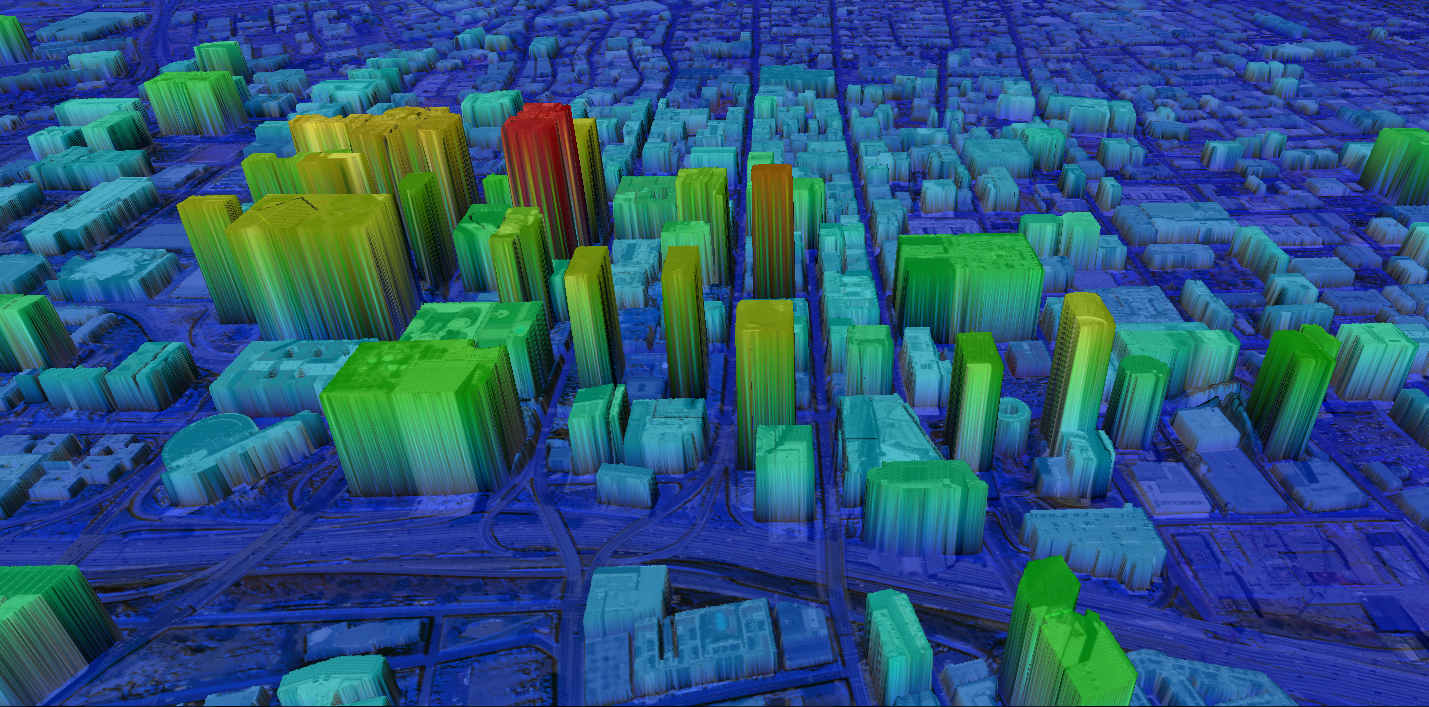 DENVER – July 20, 2018 (TSX: IMP) (ITMSF:BB) – Intermap Technologies Corporation ("Intermap" or the "Company") today announced the official release of the NEXTMap One™ terrain dataset. NEXTMap One offers precision, 3D geospatial data at an unprecedented 1-m resolution anywhere in the world.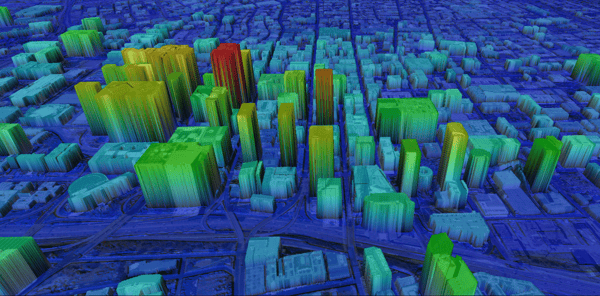 NEXTMap One, which is available as either digital surface models (DSM) or bare earth digital terrain models (DTM), is produced using Intermap's patented Intelligent Resolution Improvement System (IRIS™) and represents a technological advancement in global elevation data production. By combining the best features from multiple sensors, IRIS generates a seamless global dataset that is both highly accurate and spatially rich. Intermap uses high resolution satellite imagery along with multi-band radar, LiDAR and other datasets to produce NEXTMap One. This blend of data produces very high vertical accuracy of up to 1m (LE90), enabling new applications at a very affordable price. NEXTMap One is designed for continuous and real-time updates, with planned yearly data updates. Production of NEXTMap One began in the second quarter and full release of datasets for the entire continental United States will be released in August 2018. Earlier this year, Intermap began limited distribution of the product and has already delivered NEXTMap One to organizations in 20 countries around the world.
Patrick Blott, Intermap's Chairman and CEO, said of the Company's latest product release, "NEXTMap One represents the next generation in offerings from Intermap's long history of innovative geospatial "big data" products. We believe that this product will enable advancements in GIS processing, visualization and analytics, and is also a perfect fit for those working with machine learning and artificial intelligence (AI) to extract specific features from the geo data. Ultimately, this leads to powerful new applications for clients in key vertical markets."
NEXTMap One's extremely high-level of detail, global footprint, currency (i.e. refresh rate), and accuracy empowers Intermap customers with new capability in existing and new markets. InsitePro, Intermap's unique insurance solution to assess property-specific natural catastrophe risk, will deliver assessments with unprecedented detail on every property, anywhere in the world. InsitePro clients will have exclusive access to data that is 25x more detailed, up to date and for every property in their portfolio. The result for InsitePro clients will be increased underwriting profitability. NEXTMap One is also activating new functionality, such as identifying first floor elevations, that will enable the global (re)insurance industry to offer insurance solutions against previously uninsurable floods around the world.
Unlike competing products, many of which rely on customer certification, NEXTMap One has been independently validated by academic and research experts at the Digital Photogrammetry Research Group at Purdue University. NEXTMap One has already been demonstrated to provide powerful new capabilities for aviation, greatly improving accuracy of data used in flight planning, safety systems, and avionics. Telecommunication applications are leveraging NEXTMap One's building level detail to create accurate line of sight and signal propagation through high value urban centers for design and expansion of 5G and high bandwidth wireless networks. Orthorectification of satellite imagery, based on NEXTMap One, provides superior results for accurate identification and location of features in imagery and artificial intelligence driven change detection. Images anchored to the earth by NEXTMap One are more than 70% more horizontally accurate than those anchored by 10-meter DTMs, offering dramatic improvements for transportation planning, aviation (eTOD), coastline management, pipeline management, infrastructure planning, urban planning, railway maintenance, and storm water management.
In addition to commercial applications, NEXTMap One's extremely high resolution and global footprint make it ideal for government applications including energy, transportation, ecology, tactical planning, threat assessment, and humanitarian support. Recently, the company provided NEXTMap One data to Thai officials in support of search and rescue efforts for the trapped soccer team, where it was well received.
About Intermap Technologies
Headquartered in Denver, Colorado, Intermap (www.intermap.com) is an industry leader in geospatial intelligence solutions. These geospatial solutions are used in a wide range of applications including, but not limited to, location-based information, risk assessment, geographic information systems, engineering, utilities, global positioning systems, oil and gas, renewable energy, hydrology, environmental planning, land management, wireless communications, transportation, advertising, and 3D visualization. Intermap generates revenue from three primary business activities, comprised of i) data acquisition and collection, using proprietary, multi-frequency, radar sensor technologies, ii) value-added data products and services, which leverage the Company's proprietary NEXTMap® database, together with proprietary software and fusion technologies, and iii) commercial applications and solutions, including a webstore and software sales targeting selected industry verticals that rely on accurate high resolution elevation data. The Company is a world leader in geospatial data management and processing, including fusion, analytics, and orthorectification, and has decades of experience aggregating data derived from a number of different sensor technologies and data sources. For more information please visit www.intermap.com.
Intermap Reader Advisory
Certain information provided in this news release constitutes forward-looking statements. The words "anticipate", "expect", "project", "estimate", "forecast" and similar expressions are intended to identify such forward-looking statements. Although Intermap believes that these statements are based on information and assumptions which are current, reasonable and complete, these statements are necessarily subject to a variety of known and unknown risks and uncertainties. You can find a discussion of such risks and uncertainties in our Annual Information Form and other securities filings. While the Company makes these forward-looking statements in good faith, should one or more of these risks or uncertainties materialize, or should underlying assumptions prove incorrect, actual results may vary significantly from those expected. Accordingly, no assurances can be given that any of the events anticipated by the forward-looking statements will transpire or occur, or if any of them do so, what benefits that the Company will derive therefrom. All subsequent forward-looking statements, whether written or oral, attributable to Intermap or persons acting on its behalf are expressly qualified in their entirety by these cautionary statements. The forward-looking statements contained in this news release are made as at the date of this news release and the Company does not undertake any obligation to update publicly or to revise any of the forward-looking statements made herein, whether as a result of new information, future events or otherwise, except as may be required by applicable securities law.
For more information, please contact:
Intermap Technologies
Jennifer Bakken
Executive Vice President and CFO
CFO@intermap.com
+1 (303) 708-0955