It's time to take a second look, as promised, at last month's Inside the Minds of Insurance Innovators, a Q & A session about innovation that features 16 leaders within the insurance industry. Published by Carrier Management, it provides a rare and real opportunity to consider industry ideas that are both common and unique. This post is dedicated to the latter, highlighting the three responses that stood out to me the most.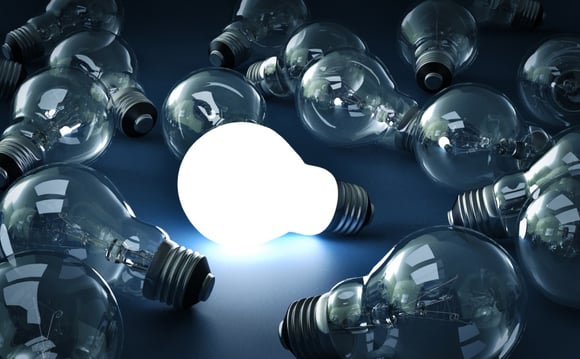 The Importance of Geospatial Technology
Maybe it's because of my background, but the most glaring outlying response I found was to the question, "What innovation outside the insurance industry is having the biggest impact on P & C insurance?" While almost all the participants' responses were concerned with Big Data in some form or another, Manny Rios (American Modern) differed by saying:
"Geospatial technology has allowed us to know so much more about our customers — to their benefit. For example, we know the location of a home in relation to the potential perils it faces. That helps insurers more readily assess variables such as distance to coasts, wildfire exposures, and flood zone perils."
Mr. Rios and I agree completely on that one. Knowing where a property is, and knowing the potential impact of a peril in relation to it, is critical to actually understanding risk at a fundamental level.
Technology Will Not Replace Good Insurers
One of the most interesting questions asked was, "Do you believe the next innovation to impact the P & C insurance industry will come from inside the industry or from an external innovator? "Even though the question doesn't ask for it, everyone suggested a possible next big innovation, and the answers were wonderfully varied. If the respondents are right, we can expect big changes in P & C insurance thanks to Google, Uber-imitators, self-driving cars, cyber risk, the Internet of Things, venture capital, mobile platforms, and excess capital making its way into risk from more traditional investments. If this feature had 100 responses from around the industry, we'd probably have over 90 different thoughts.
The answer that stands out, though, is from Mark Watson (CEO, Argo). He views the question of "inside or outside" through the lens of "insurers" and "technologies", and says:
"On one hand, insurers have the advantage because we are experts in our craft.That's something technology companies cannot compete with. But technology providers have the client focus and expertise carriers need. I don't think it's a matter of who — insurance or technology — will win the battle. Winners will be evaluated on the merits of their ability and the speed with which they can marry these two worlds and change the game."
This answer rings true because he calls out the assumption that a technology company with all the data and computing savvy in the world would still need to learn how to do insurance. There are no shortcuts to being a robust insurer, and the word Mr. Watson uses is spot on — it is a craft.
Collaboration With Competitors
The question with the fewest responses (maybe not surprisingly) was, "Have you ever collaborated with market competitors to move an innovation forward?" Even with only seven responses, there was a solid variety of collaborations with competitors, including micro-insurance, cyber-risk products, Oasis (the open-source cat model platform), home and business safety initiatives. Stanley Galanski (Navigators) calls out Lloyd's of London itself as a prime example.
However, a fitting end to this look at innovation is a response that while unique, will undoubtedly be met with universal agreement. It's from Kevin Kelly (CEO, Ironshore):
"We collaborate with other risk-takers in the form of reinsurance. We believe in the necessity of working with reinsurance entities through a range of favorable and far-reaching risk management structures to deliver meaningful, vital market capacity."
Over the course of more than four centuries, insurance has grown through a spirit of innovation deeply embedded in collaboration. Charting a single risk through brokers, carriers, reinsurance brokers, reinsurers, and into the cat bond market illustrates a system that depends deeply on collaboration, even amidst fierce competition. As Mr. Kelly points out, one of the basic mechanisms of risk transfer is a collaborative relationship between carriers and reinsurers. As the changes foreseen begin to emerge, and the recent innovations become commonplace, it is a fair conclusion that collaboration will remain a constant.