The annual conference for the National Association of Professional Surplus Lines Offices (NAPSLO) was last week in San Diego, and Intermap's Catherine Stinson was there. It was our first trip to NAPSLO, and it was exciting to hear from Catherine that the concerns we address with location-based analytics for underwriting are concerns of conference attendees. She caught up with several attendees, in what was a very busy couple days for all. In fact, it sounds like intense business discussions went late into the night for some.
It wasn't just Catherine who confirmed the interest in tight underwriting, though. AM Best TV did, as well.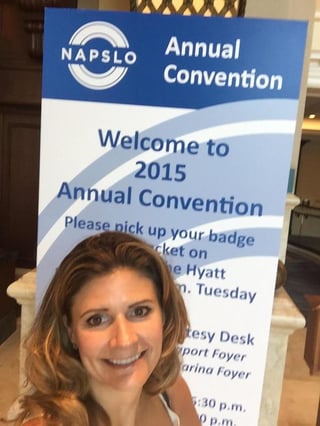 On Friday, AM Best broadcast a segment from San Diego with a handful of interviews. The one that caught my attention was with Garrett Zillgitt (SVP at Rockhill), because he talked about the continuing need to ensure that underwriting is a profitable activity. His interview starts at 2:02 of the clip, and he starts by stating that "insurers really need to be disciplined underwriters to make money". As Mr. Zillgitt mentions, it is largely to do with low interest rates, and the lack of profitability on investments for the carriers. But, it's not entirely about replacing lost investment revenue with profitable underwriting. Mr. Zillgitt continues by mentioning how even though "the market is soft, there is tons of capacity out there", which means it's also a market that rewards shrewd and bold underwriting, especially in natural catastrophe. Mr. Zillgitt is right on target with these thoughts – improving underwriting profitability is equivalent to reduce underwriting leakage.
Unspoken in the interview, but entirely relevant, is how NAPSLO's members are leading the way into private flood in the USA. This is applicable because flood is a banner example of how disciplined (and bold) underwriting can open a new market – a great way to replace lost investment revenue.