This week saw the House Financial Services housing subcommittee receiving comments on H.R. 2901, the bill introduced last June to recognize private flood insurance as adequate to satisfy FEMA's mandatory purchase requirements. Or, to paraphrase: "Legalize Cherry Picking!"
AM Best reported on the hearing on January 15 (mind the subscription wall), and, to my delight, they use the term "cherry picking." While it's a perfect name for the act of underwriting the best properties in the compulsive purchase NFHA, I hadn't seen it in reputable media until now (except for Insurance Thought Leadership, where Nick Lamparelli and I put it).
Before getting into the comments, here's the bill, and its highlights: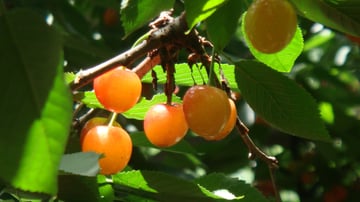 This bill amends the Flood Disaster Protection Act of 1973 to make technical amendments to requirements for flood insurance under either the federal program or private flood insurance.
"Private flood insurance" shall include, in addition to a policy issued by a company licensed, admitted, or otherwise approved by the state (as in current law), any policy issued by an insurance company eligible as a non-admitted insurer to provide flood insurance in the state or jurisdiction where the property to be insured is located.
Leading the advocacy for the bill was NAPSLO, whose members are already placing private coverage through existing excess and surplus mechanisms. Specifically, Brady Kelley (Executive Director of NAPSLO) stated, "it allows surplus lines insurers to offer private market solutions to consumers with complex or unique flood risks."
Also advocating for the bill was National Association of Insurance Commissioners, represented by Teresa Miller (IC for Pennsylvania). Her testimony stated the new law, "would enhance growth in the private flood insurance market, provide consumers with more choices and clarify the regulatory authority of state insurance offices." She specified that it would likely be surplus lines doing so, since the admitted crowd remain reluctant (here's an ITL article on why they shouldn't be, complete with a whole section on cherry picking).
The voice of opposition came from the Center for Economic Justice consumer group, and their executive director Birny Birnbaum. His opposition was concerned with the fact that surplus lines would cherry pick the best policies out of the NFIP portfolio, leaving, "the program with fewer policies and higher-risk policies with no more revenue to cover them." He is absolutely correct - that will happen. However, he went on to state that "the best way forward is to rely on the state-based insurance regulatory system to oversee delivery of private insurer flood policies, moving federal spending and activities toward investments in resiliency and sustainability to address flood risk" and "the NFIP should move from a direct insurance provider to a mega-catastrophe reinsurer."
The interesting conclusion to these comments is that Mr. Birnbaum's vision for federal involvement in flood risk management would be supported by this bill he is opposing. The migration of flood insurance coverage from the NFIP into the private sector is already underway, and it will continue to gain momentum through cherry picking. Once the cherries become harder to find and over-competitive, a full flood insurance market will begin to form, not driven by compulsory purchase zones, and not limited to areas immediately adjacent to sources of flooding.