This blog is the first of five that will explore how InsitePro™, Intermap's location-based risk software, compares to RiskMeter Online™, the market leading solution from Core Logic. The two solutions serve a very similar purpose, but they do so very differently. Investigating those differences should prove to be interesting.
There are a variety of ways to get location-based risk assessment information, including maps, tables, standard reports, or an interactive combination of the above. There is no "best" way to deliver this type of information, because different users will have different needs. Finding the right solution should be the priority for everyone who uses risk information.
For a long time, RiskMeter has been delivering standard PDF reports to the U.S.-based insurance industry — they are ubiquitous on the desks of underwriters throughout the country. The reports are very clean and easy to understand, and they always report the same information in the same way, which makes it easy to find. Graphics are limited to a small map displaying the extents of exposure to nearby perils.
InsitePro takes a more flexible approach that allows the user to uncover the necessary information in an interactive way. All the same information provided by RiskMeter can be accessed with InsitePro, and output in a simple report, but the difference is the availability of a map to allow a wider perspective on the surrounding risk and terrain. The location can be staged amongst the various hazard maps, and the terrain can be cleverly exposed using the profile tool. Spot ground elevations (based on Intermap's DTM) can be determined where they are needed (not just on the location). If reports are needed for filing or archiving, the standard output for a location can be saved to a text file, and graphics using the full screen can easily be added to more visual report formats.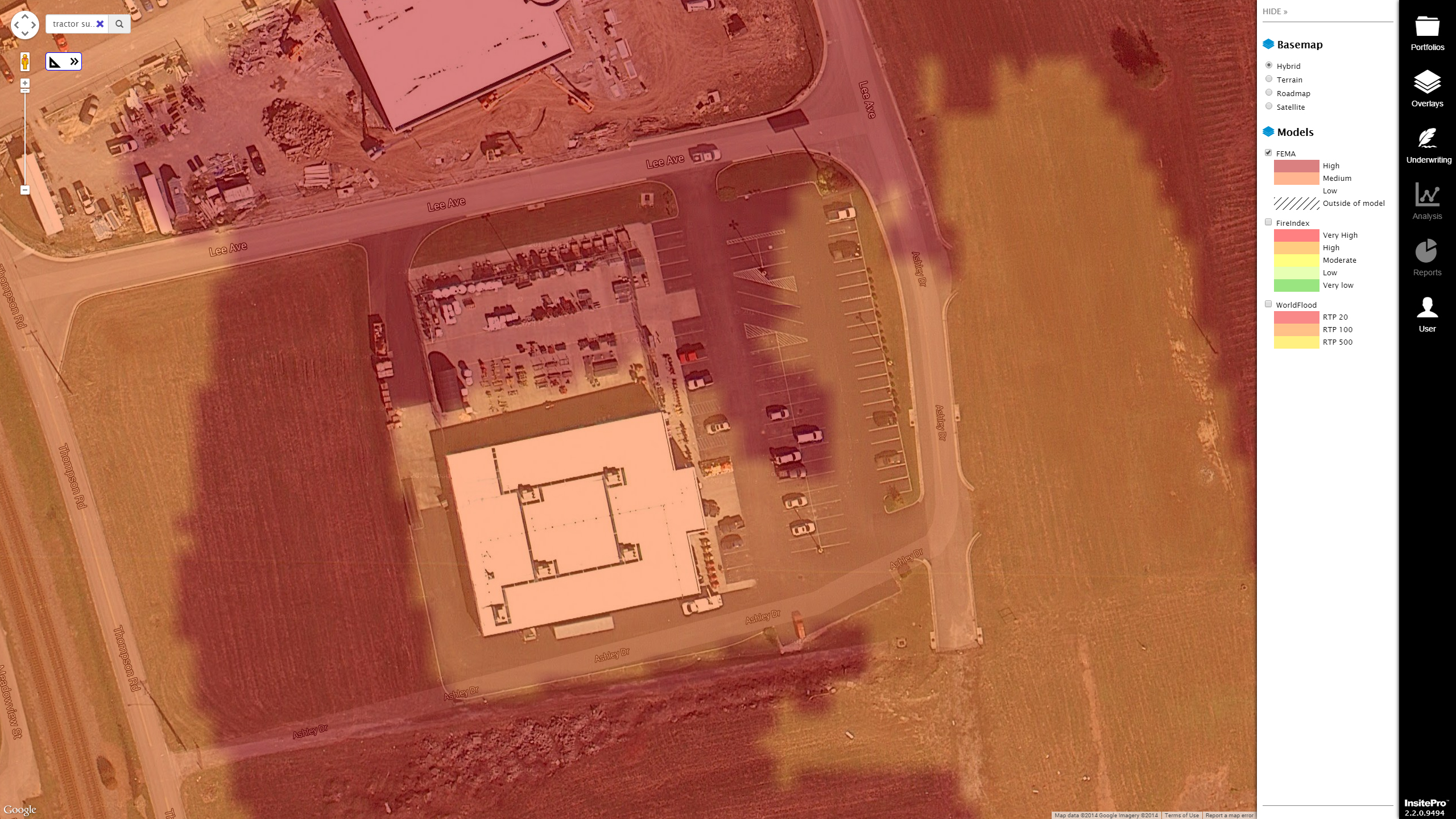 Standard reports are a high-volume answer to a standard question. Interactive risk analysis is a dynamic solution to a question that varies with each location to be assessed.
Interested in learning more about the differences between InsitePro and RiskMeter Online? Download our free guide by clicking below.