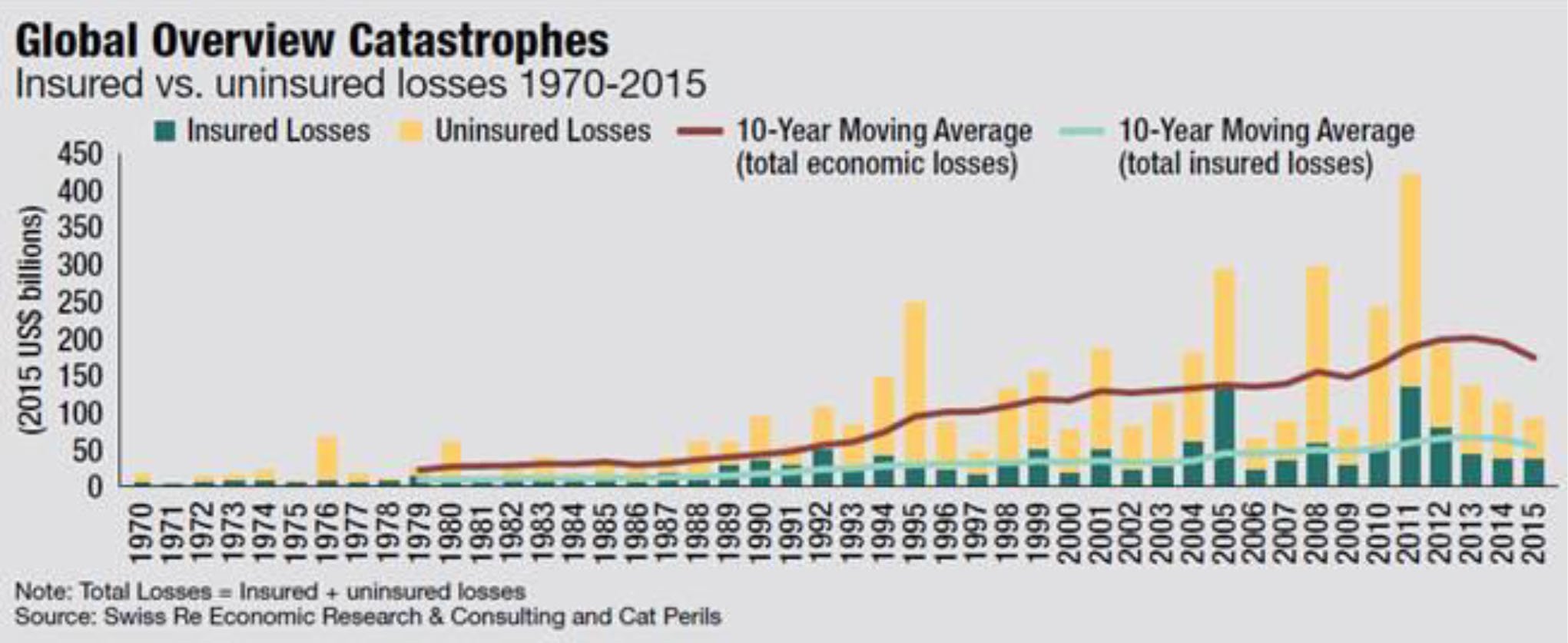 AM Best has published their annual look at World Catastrophes for 2015 (mind the subscription wall). The main three overall takeaways from 2015 are:
The largest cat loss of the year was man-made. The explosion in Tanjian, China, caused more insured losses than any natural catastrophe last year, and was the third costliest man-made disaster for insurers in history.
Overall, it was another quiet year for cat losses. See Graphic 1 for an historical look.
The Protection Gap was

huge enormous

gigantic, especially in Asia. See Graphic 2 for the gap between total and insured losses. Light green = Gap.