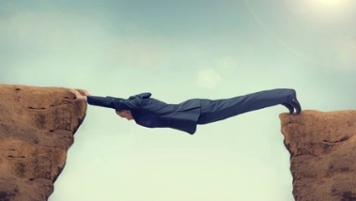 The Risks of Hazard would like to copy most other blogs and news outlets by concluding the year with a "Best of" edition. Below are the 10 blog posts that not only had the highest readerships, but had the most comments, caused the biggest stir, and resounded most with thought leaders.
Without any ado whatsoever (except this intro), here is the Risks of Hazard Top 10 for 2016:
10. How to Underwrite "Challenging" Flood was a post we wrote based on a Lloyd's of London/JBA report on the flood risk in California's Central Valley. We described how underwriters could successfully underwrite flood in the region, which was clearly something many readers wanted to know.
9. Problem: Underwriting with Accumulation Software made a statement that has since resonated loudly with many of the underwriters we talk to: they've been asked (for years) to underwrite with software not built for underwriting. It has been quite a realization.