First off, Happy New Year to everyone with an interest in nat cat analytics for insurance.
To kick off 2016, The Risks of Hazard would like to address the biggest single problem faced by the insurance industry as a whole. Is it the coverage gap? Is it inaccurate data or analytics? Is it the need to transition to the cloud? Nope – those are minor by comparison.
According to the U.S. News Millennial Report 2014 (cheers to The Actuary for reporting it), 22% of the largest demographic likely to buy insurance in the coming decade claim to somewhat understand insurance. Yes – 78% of people in their 20s and early 30s don't even somewhat understand insurance. Yikes.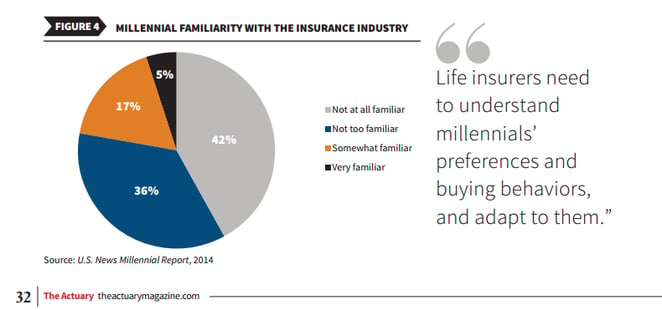 This is a problem for the entire insurance industry, but it's particularly easy to illustrate in flood insurance. Someone buying their first home who is "not too familiar" with insurance might think something like this: "I bought insurance for my house, so now if something happens to it, I'll be covered." Of course, this is not the case.
The problem is compounded by how complex flood insurance can be. The NFIP in the United States is notoriously complicated – luckily there are resources available to explain it, like this very useful article from National Flood Services. The problem is not only in the USA: the Guardian describes frustration among flood policy holders in the United Kingdom who have been disappointed by their terms and conditions after the huge recent floods.
While generalizations about an entire generation of people can't be entirely accurate, it is safe to say that insurance (including all nat cat coverages) needs to be easier to understand. Products that are successful with the 20 to 35 year-old demographic are intuitive to use – no user manuals. "House insurance" should be insurance for a house, without ambiguity.
Insurance needs to be more intuitive if the next generation of property owners are going to tolerate it.