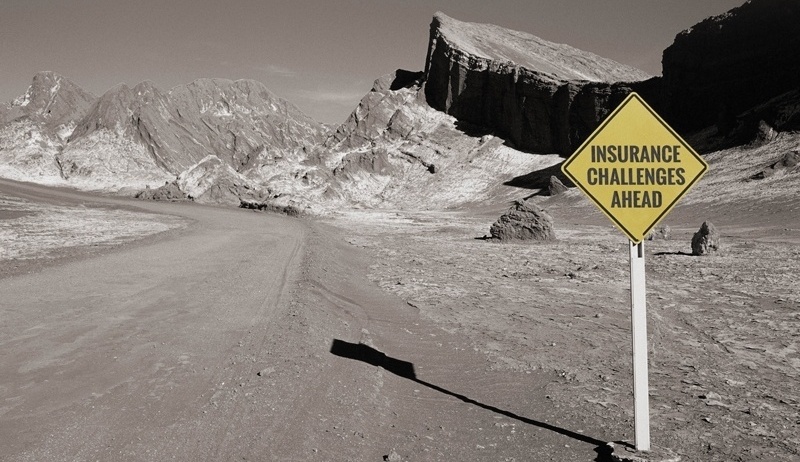 Happy New Year! Let's start 2018 with a favorite topic: insurance disruption. The Risks of Hazard has explored this in the past, again and again. Let's see what's new in 2018.
Upon first glance…nothing. Here's a piece from London's City AM this week that sounds the bugle for insurance to reinvent itself. This has been the call for at least three years now, and is supported with growing investment in insurtech (though the numbers don't always agree with that conclusion). Let's see what this reinvention might look like.
It looks like "the insurtech era will only begin in earnest when entrepreneurs fundamentally reshape 'insurance' itself. These companies will win big…" Well, OK. Let's see some examples.
Some, such as Slice and Trov, are unbundling whole policies and slicing them up into single item property and casualty (P&C) policies, or into on-demand policies for gig economy workers
Companies creating products for underserved communities could also win big. SMB cyber insurance is a good example, where new entrants such as Coalition and at-bay are writing a new rulebook
Startups are also introducing new data into the pricing/risk equation. This data could be part of a security audit for a cyber insurance policy, or the introduction of environmental sensor information, such as relating to moisture or temperature
In Europe, several full-stack companies have raised substantial capital – including Coya, Alan, and Ottonova; as have Oscar, Collective Health, Bright Health, and Lemonade in the US
It looks like none of these companies are reshaping insurance. This is a collection of new products for new risks, new ways to price old fashioned risks, and new ways to sell old fashioned products. The final statement in the article is the giveaway: I believe that 2018 will be the year that insurtech comes of age, and that this will pave the way for a total reconsideration of how consumers interact with their insurance, and their insurers. That sounds more reasonable: the customer experience will be enhanced. Not exactly a transformation of "insurance", but a good prediction.
Next week, we'll explore the converse: why insurance is very hard to disrupt, and how it might be disrupted nonetheless.